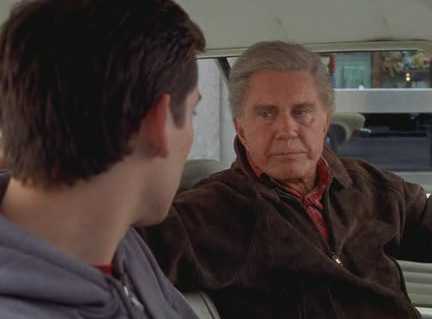 Uncle Ben once told young Peter Parker that with great power comes great responsibility. Okay, so maybe it's the most overused superhero quote of all time, but it still rings true. Especially in the digital age. The advent of the internet has proven a powerful gift to the church. Yes, it's broadened access to a world of evils, but it's also broadened access to a wealth of wonderful, gospel-centered resources to equip the church.
That said, just because somebody has a slick website doesn't make them legitimate. Just because we have this powerful tool to share the gospel, doesn't mean we shouldn't exercise responsible discernment to ensure we're utilizing helpful and faithful resources.
So with that in mind, here are some of the Christian websites that I recommend to you. Now of course, a recommendation here does not mean (1) that I recommend everything every posted on every site, nor does it mean that (2) I reject everything I haven't listed here. It simply means that I commend these resources as helpful insofar as they are faithful to Scripture and the Gospel of Jesus Christ. Okay, here goes!
9Marks is a ministry of Mark Dever, the pastor of Capitol Hill Baptist Church in Washington D.C. It's centered on what Dever calls the nine marks of a healthy church. You'll find tons of helpful articles on church membership, church leadership, discipleship, and much more.
Albert Mohler offers fantastic cultural commentary from a Christian worldview. Be sure to check out his daily podcast, The Briefing.
The Council for Biblical Manhood and Womanhood helps Christians think biblically on issues related to sex, gender, marriage, and family.
Tim Challies is an independent blogger who writes a number of helpful articles focusing on things like personal holiness, local church ministry, and Christian discernment. I especially enjoy his A La Carte articles which feature a daily round-up of the Christian blogosphere. I've also greatly benefited from his plethora of book reviews.
Desiring God features the preaching and teaching resources of John Piper, among others. Few have awakened me to the glory of God's sovereignty like Piper has, so I highly recommend the many resources from this ministry.
The Ethics and Religious Liberty Commission of the Southern Baptist Convention is on the front lines of many of the ethical and cultural issues of our day. Led by Russell Moore, one of my favorite Southern Baptist preachers, this ministry is invaluable for the Christian who wants to think carefully and clearly about the toughest issues in our culture.
This is the ministry of the late R.C. Sproul, a Presbyterian pastor who faithfully and powerfully taught God's Word. There's a wealth of material here.
The Gospel Coalition is a collection of resources from a host of gospel-centered pastors, teachers, authors, and bloggers. There's literally tons of good stuff here.
Okay, these are just some of my favorites. What websites have proven helpful to you?
Image Credit: http://marvel-movies.wikia.com/wiki/File:Uncle_Ben.jpg